On Thursday, May 19th Ohana100 volunteers Mr. Kawika and Ms. Fran surprised children in the Koolau Coast of Oahu. Kahuku EL grades K and 1st children were thrilled about taking home a book. GO! READ Kahuku EL
What a beautiful day! Volunteers continued the giving of books at Hauula EL grades K, 1 and Head Start. Kids waited patiently on the lawn to receive their books. GO! READ Hauula
Since March, Ohana100 volunteers has read monthly to 280 children, from Jefferson HS, Kaewai EL K, 1 Classes & HS, Kaiulani HS, Kauluwela HS, Kipapa HS, Pauoa El K classes & HS and Salt Lake HS. In May, every child at each program were able to go home with a book, just in time for summer break.
"BIG MAHALO" To Ohana100 VOLUNTEERS
Ohana100 would not be possible without the support of our volunteers. Ohana100 volunteers were celebrated with special luncheon for their hard work in promoting literacy in Hawaii.
On Tuesday, May 10th nearly 80 children in grades K, 1 and Head Start were read to and gifted free books from our dedicated volunteers Catherine, David and Sand. GO! Read Kaewai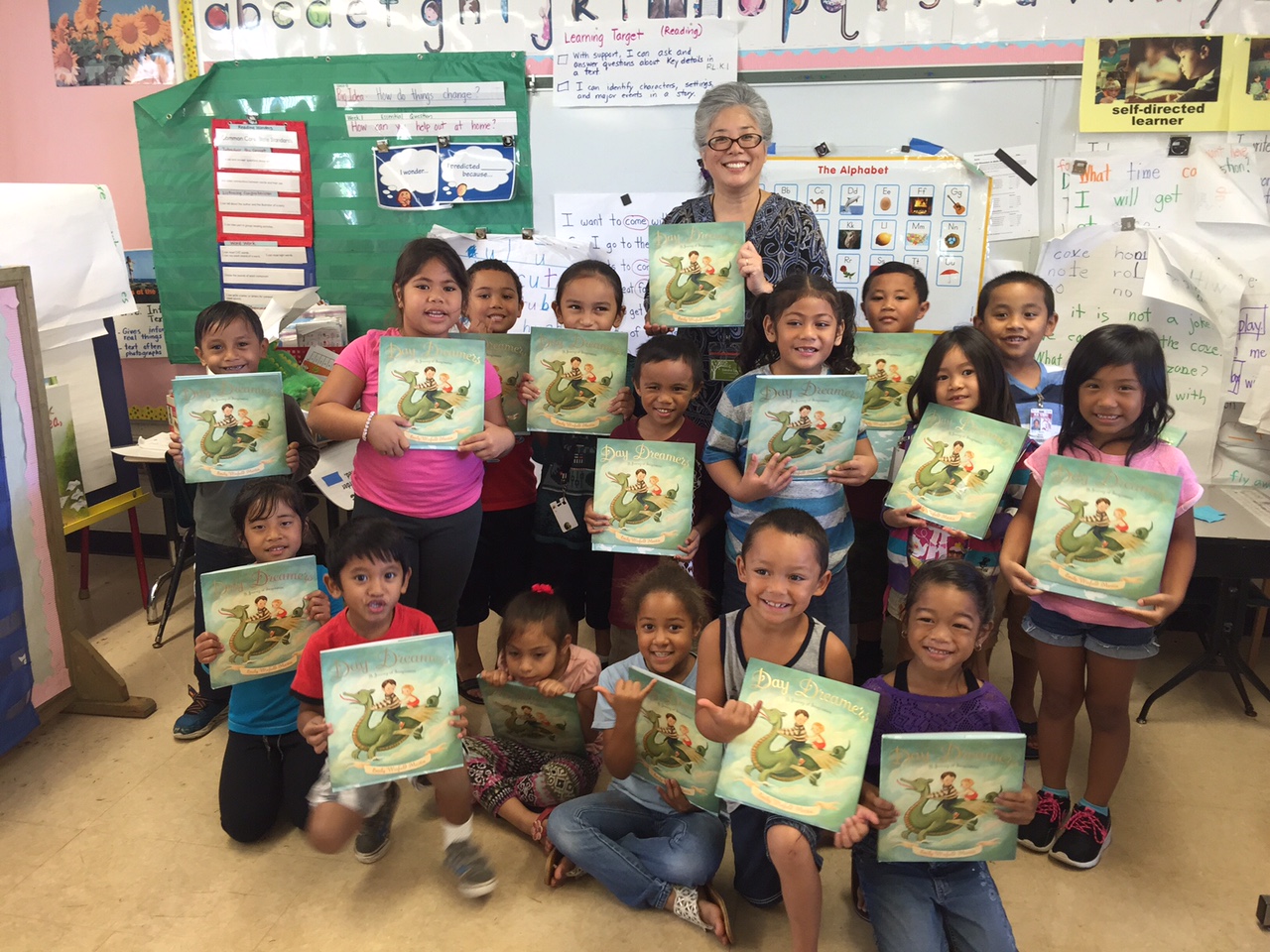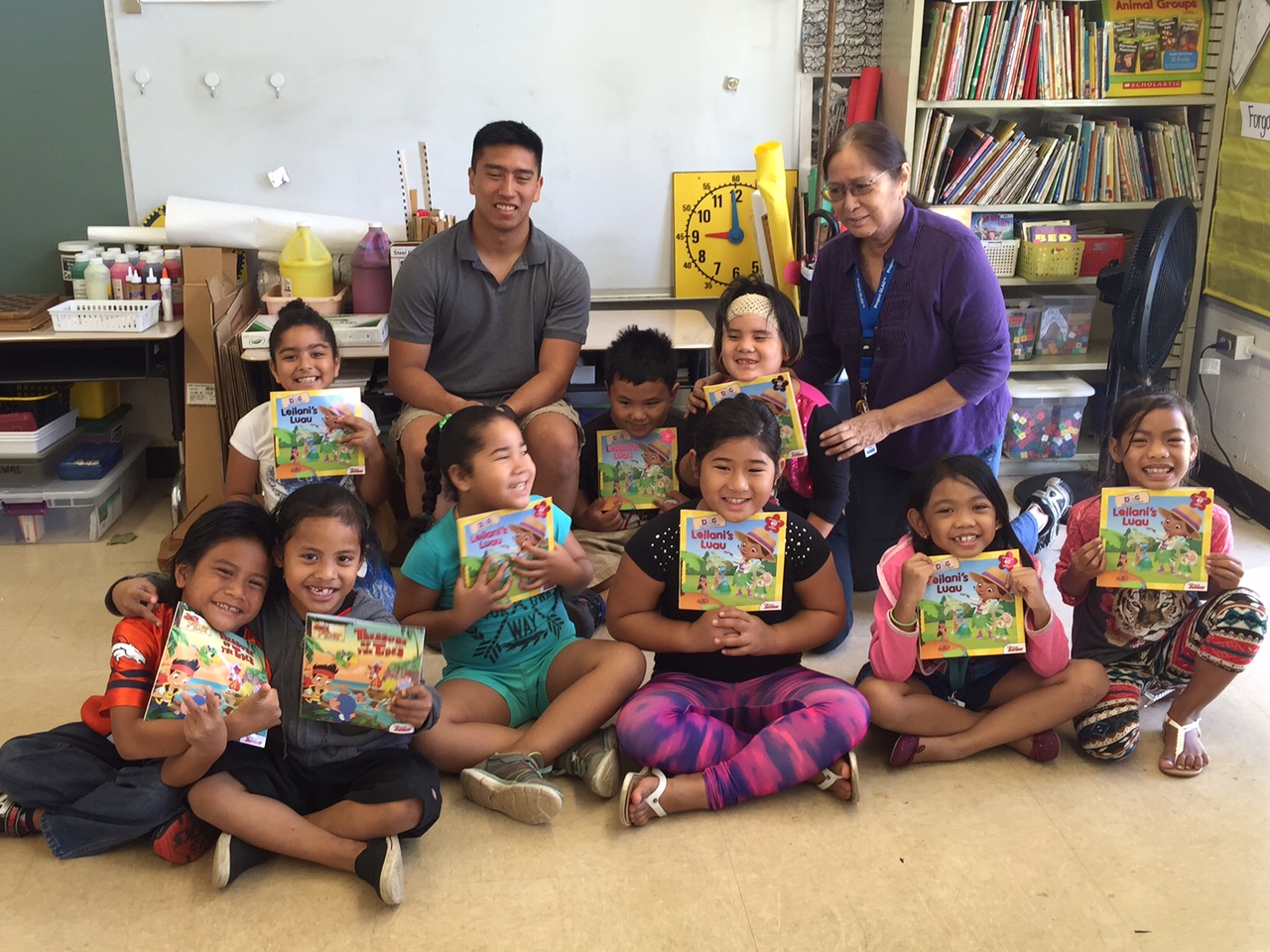 On Monday, May 9th KDWT Ambassador Catherine read to children at Salt Lake Head Start and to celebrate Teacher's Appreciation Day, she gifted Ms. Ver with books for her class library. On Thursday, Ms. Lois read and gifted the entire class with their very own book. GO! READ Salt Lake
Garage Sale To Benefit Kids In Need
On Saturday, April 9th KDWT West Oahu did some spring cleaning and baked goods. They coordinated a garage sale to raise funds for the purchase books for kids in need.