Ohana100 volunteers had a busy school year reading to several programs around the Island of Oahu. It was all about getting the children excited about reading a book. To end another year ends, they were able to gift each child with a book to take home for the summer! GOOD LUCK AND FAREWELL to all graduating students!!!! WE WISH YOU ALL THE VERY BEST! MAHALO TO OUR DEDICATED VOLUNTEERS FOR BEING THERE EVERY MONTH WITH A WONDERFUL STORY TO READ! YOU TRULY ARE MAKING A BIG DIFFERENCE!!!
ABOVE: Sandra read with Heeia HS Pauoa EL HS and K students. This BELOW: Lacy read with Palolo EL K and 1st graders.
ABOVE: Lois Read to Wahiawa, Salt Lake, Kipapa and Kaala HS. BELOW: Ava read to Aiea HS kids.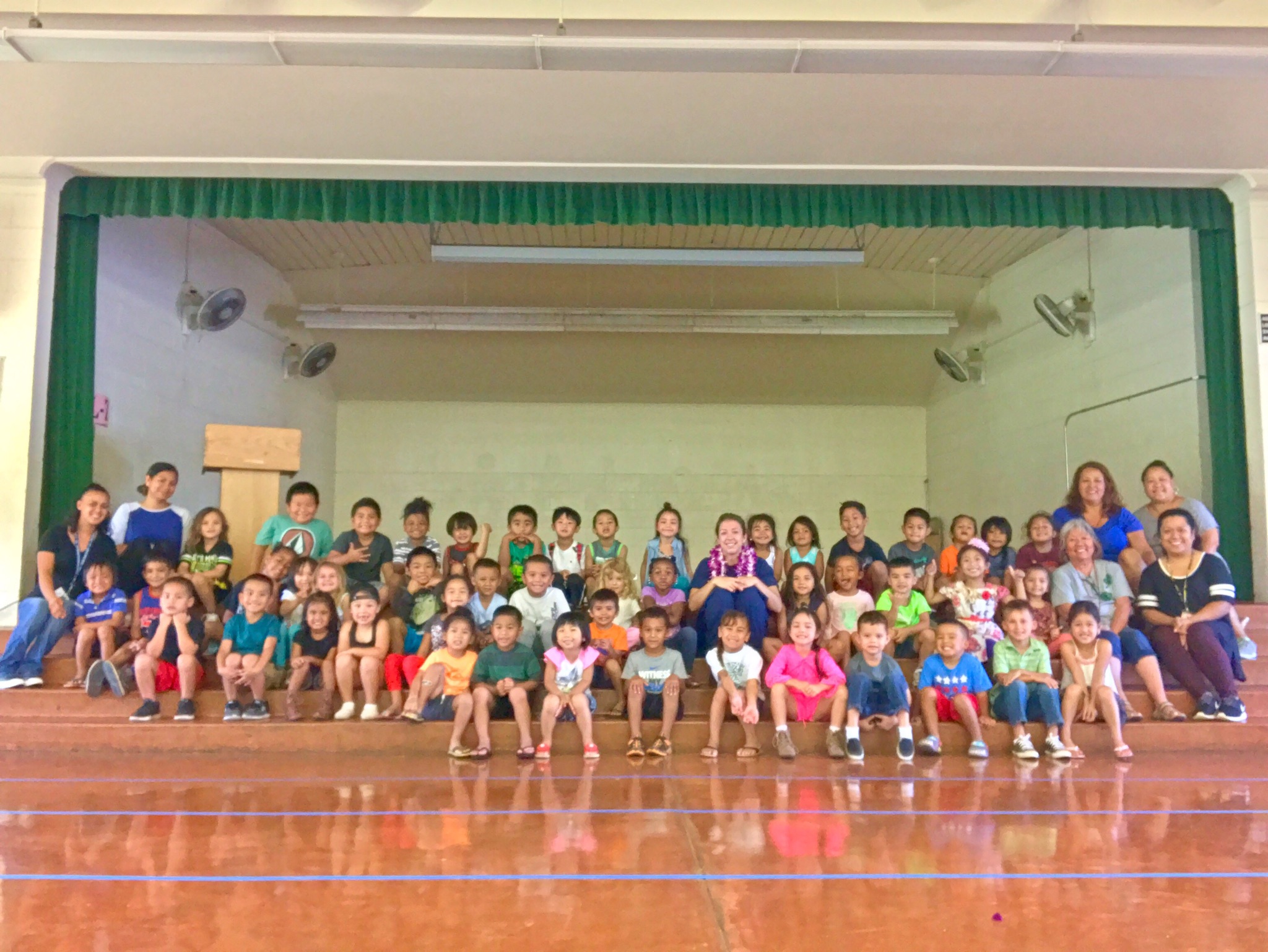 ABOVE: Tammy read with kids at RMH, HUGS, Fisher House, UMC HS, Kunia and Nanakuli HS. Below: Rose read with Lanakila HS kids. She also read to kids at Puuhale HS, Dole HS and Diamond Head Preschool.
ABOVE: Ben Parker (above), Jefferson kids met with Kawika every month. BELOW: Lauren read with Kainalu HS and Waimanalo EL K students. Kathy read with kids at Kailua HS, Maunawili HS and Enchanted Lakes HS.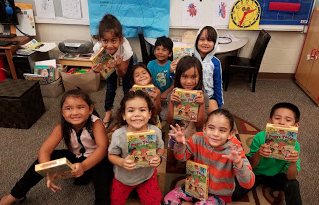 TAG TEAMS- ABOVE: Dulce and Anya read with Kids at Kaimiloa HS, Pohakea HS and Mililani EL K kids. BELOW: Lois & Tammy read with Wahiawa UMC HS and seniors at UMC. Rose read with Tammy at Head Start Home School kids at Waikiki Aquarium.